Alahula Puʻuloa, he alahele na Kaʻahupāhau.
Everywhere in Puʻuloa is the trail of Kaʻahupāhau. Said of a person who goes everywhere, looking, peering, seeing all, or of a person familiar with every nook and corner of a place. Kaʻahupāhau is the shark goddess of Puʻuloa (Pearl Harbor) who guarded the people from being molested by sharks. She moved about, constantly watching.
Nā ʻŌlelo Noʻeau #105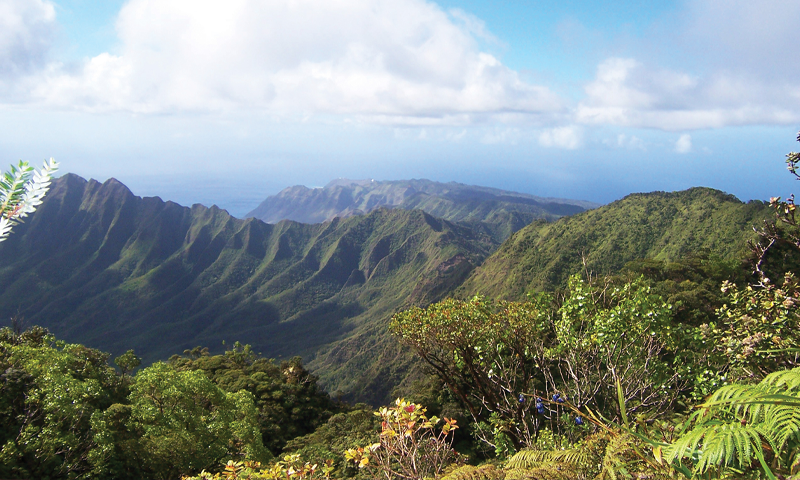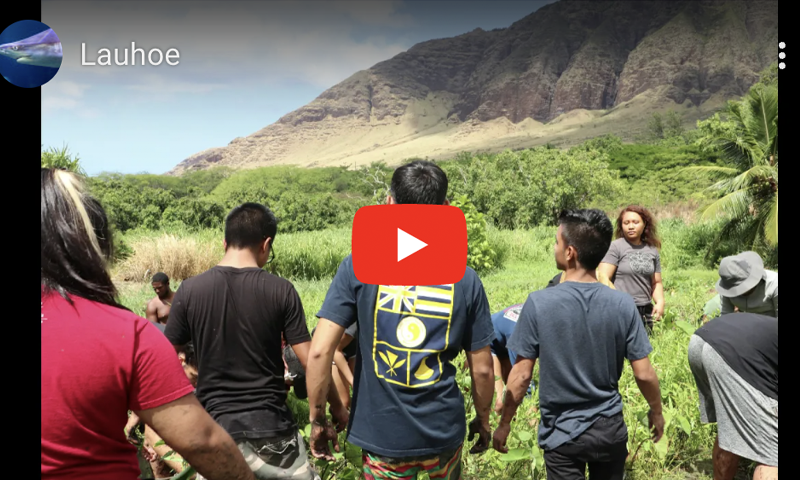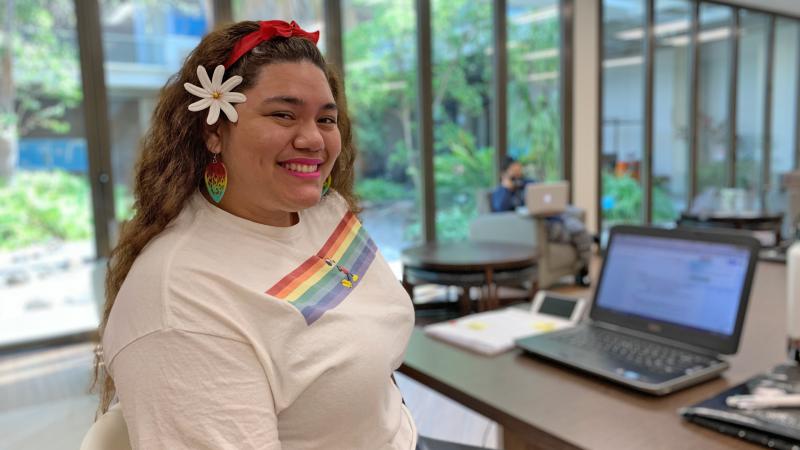 Welina Mai Lounge
Attend virtual events, make an appointment to meet with an advisor, kanikapila in our lounge, practice ʻōlelo Hawaiʻi, learn native plant names, enjoy quiet study hours, warm up a home lunch, borrow a laptop computer, or best of all, meet new people who will no doubt become your friends, mentors, and ʻohana. E komo mai!
Academic Counseling
Make us part of your educational journey — no matter what major you choose or what your interests are, a visit with a counselor can help! Meet up by appointment over the phone or on Zoom and get your questions answered. With a little extra planning you can develop your career path, uplift your spirits, and bring yourself that much closer to achieving your dreams.
Peer Mentors
Being new on campus can sometimes be a little overwhelming. Our programs provide you with a real time connection to success — because they are students too! Peer Mentors know what it means to ride the Leeward Community College wave and they will be there for you every step of the way. Whether you are looking for a study buddy, seeking opportunities for scholarships, or just want to hang out your Peer Mentor can assist you.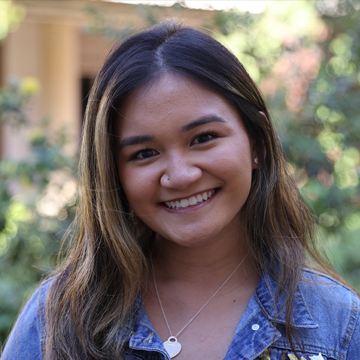 Hours and House Rules
Kīpuka House Rules
To access limited in-person services in our Kīpuka, please adhere to the following:
Check into the LumiSight App or

 

website– Daily Health Check-In is required before the entrance to campus facilities and must be approved for access.
Mask required- Properly cover your nose and mouth for the entire duration of your visit to the Center. More

 

information

 

on acceptable masks.
Actively observe social distance guidelines as depicted by signage around the Center.
Reservation confirmation is required for access to Kīpuka.
Email us for a reservation and await a confirmation
A 1-hour time limit will be observed (another reservation can be made to extend if there is no waiting list).
A valid photo ID is required for use of any Kīpuka resources.

Acceptable photo IDs include:

Current Leeward CC Student ID
The federal government issued a Photo ID
Kīpuka In-Person Services
Access to the Social and Quiet Study Areas. Seating is limited. Reservations are required.
Kīpuka On-campus Study hours:
Monday – Wednesday: 10:00 am – 3:00 pm
Kīpuka On-campus Resources:
Laptop and Textbook Resource Use (In-center only)
Monday – Wednesday: 10:00 am – 3:00 pm
Program Services in our Kīpuka by appointment only:
Counseling Services available remotely by appointment only:
Native Hawaiian Counselor (Advising)
Piʻikea Hardy-Kahaleoumi, (808) 455-0314 or

 

email
Kīpuka Virtual Remote Services
Kīpuka Virtual Office (General information and support):
To schedule an appointment in the Kīpuka Virtual Office:
Please

 

email

 

us or call (808) 455-0545 to request an appointment and someone will assist you.
Await a confirmation by email or phone with the details for your scheduled appointment.
Please be on time for all appointments. If you are running late or need to cancel and reschedule your appointment, call (808) 455-0545 or

 

email

 

us at least an hour before your scheduled time slot.
Kīpuka Hours
*Except Holidays and Weekends
Kīpuka (NHCP) is open for limited in-person services by appointment only. Hours are subject to change. See details below.
In-person Services
Monday-Wednesday: 8:00 am – 4:30 pm
Virtual Remote Services
Monday-Friday: 8:00 am – 4:30 pm
MAKE A DONATION
Kīpuka, Native Hawaiian Center at Puʻuloa gratefully accepts contributions that support our programs as part of the UH Foundation. Your generous support is tax-deductible and allows our Kīpuka to enhance our outreach and program offerings that will provide a rich array of student support services anchored in ʻIke Hawaiʻi.
Mahalo for your support!
This error message is only visible to WordPress admins
Error: There is no connected account for the user 17841430585643533.
Kahua Hoʻomau Ola, 13th Year UH System Initiative, provides an opportunity for Native Hawaiian adults, who never attended college to attend Leeward CC, and give college a try. Our goal is to reduce barriers to college for students, and we understand that finances are sometimes a major obstacle. With that being said, if a student is accepted into our scholarship program, we will pay for tuition, books, and fees for his/her first year at Leeward Community College.
Priority consideration is given to applicants who have no previous college experience or intend to enroll in college; who are of Hawaiian ancestry; who demonstrate in the application that there are financial and other barriers to enrolling in college; and who demonstrate in the application that they would not be able to attend college without the support of the program.
Contact:
D. Leilani Puchalski
Kahua Hoʻomau Ola 13th Year Specialist
Phone: (808) 455-0242
Send an email
Ke Ala 'Anu'u (KA'A), STEM Bridge program is a 5-year grant initiative that serves Native Hawaiian students pursuing degrees in STEM pathways at both Leeward Community College and the University of Hawai'i-West Oʻahu. Eligible participants are provided academic support and social-emotional and financial literacy training and Hawaiian culture-based education for 4 years.
Students receive guidance and support from both institutions that include personnel from the Kīpuka, Native Hawaiian Center at Pu'uloa at Leeward CC and staff from the University of Hawai'i-West O'ahu. They include a Project Coordinator, support staff from UHWO, Retention Specialists and peer mentors. Participants are surrounded by a supportive environment that builds and maintains a well-rounded cultural and academic foundation from which to serve their family and community.
Launched in 2009, the Ke Ala ʻIke Scholars Program seeks to inspire all Leeward CC students to hāpai (carry, fulfill) their kuleana (responsibilities) in academics and Hawaiian culture while focused on excellence and achievement on the way toward earning any Associate degree or certificate.
Scholars engage in a one-year program with requirements to earn a place in the Ke Ala ʻIke Scholars graduating class and are granted the privilege of wearing a kīhei (mantle of accomplishment) at Leeward Community College's Commencement Exercises.
Contacts:
Momi Kamahele
Professor (Hawaiian Studies and History), Native Hawaiian Student Support Coordinator
(808) 455-0627
Send an email
Kūlia Mau is a Native Hawaiian Career and Technical Education (CTE) Project sponsored by ALU LIKE, Inc. and funded through a grant from the U.S. Department of Education.
Our mission is to assist Native Hawaiian students who are considering or pursuing degrees in CTE programs, develop success skills, provide work experiences, and overcome employment barriers.
Program participants receive services such as cultural and job readiness workshops, peer mentoring, lending library, laptop loan, IDAP book reimbursement, support for required tools and uniforms, stipend for unpaid internship, and funding to attend industry conferences and other professional development opportunities.
Contact:
Rona Wong
Project Coordinator
(808) 455-0299
Send an email
A First-Year Experience support program designed to equip Leeward Community College's first-year students with navigating through their freshman year with a sense of purpose, sense of belonging, and sense of self-efficacy and all necessary components to academic success. ​
This program's goal is to help students set a firm foundation for academic excellence, graduating from Leeward CC with an associate's degree and eventually transferring to a 4-year University to earn a bachelor's degree or higher.
Program benefits include course sequencing, holistic support, peer mentorship, financial aid, scholarship assistance, an academic achievement award, aspirational goal setting that is culturally compatible, and growth-mindset skills.
Contact:
Kaimana Namihira
Cultural Engagement & Hawaiian Language Specialist (Lauhoe)
(808) 455-0292
Send an email