Complete the online application.
Check your email for a message from Leeward Community College within 5-7 business days of submitting your application.
In the email message from the college, find your University of Hawai'i identification number. Your UH ID number is an 8-digit number that may look like this: 12345678 or 1234-5678.
Contact the Test Center to make an appointment to take the Accuplacer ESL Placement Test. Call (808) 455-0273 or email Lcctest@hawaii.edu with your full name and UH ID number.
At your scheduled appointment time, go to the Test Center, located in LC 101 on the Pearl City campus (view map).
After you take the Accuplacer ESL Placement Test, meet with a counselor. Your counselor will help you register for the ESL classes that are right for your English language level. To make an appointment with a counselor, call (808) 455-0233 or sign up online through STAR Balance.
For assistance, please call (808) 455-0570.
For information about program costs, please see Tuition and Fees. Financial aid and other funding resources may be available to assist you in paying for college. For more information, please visit the Welcome Center in AD 201 or call (808) 455-0606.
Click on a language to open the Leeward CC ESL Program Brochure in that language: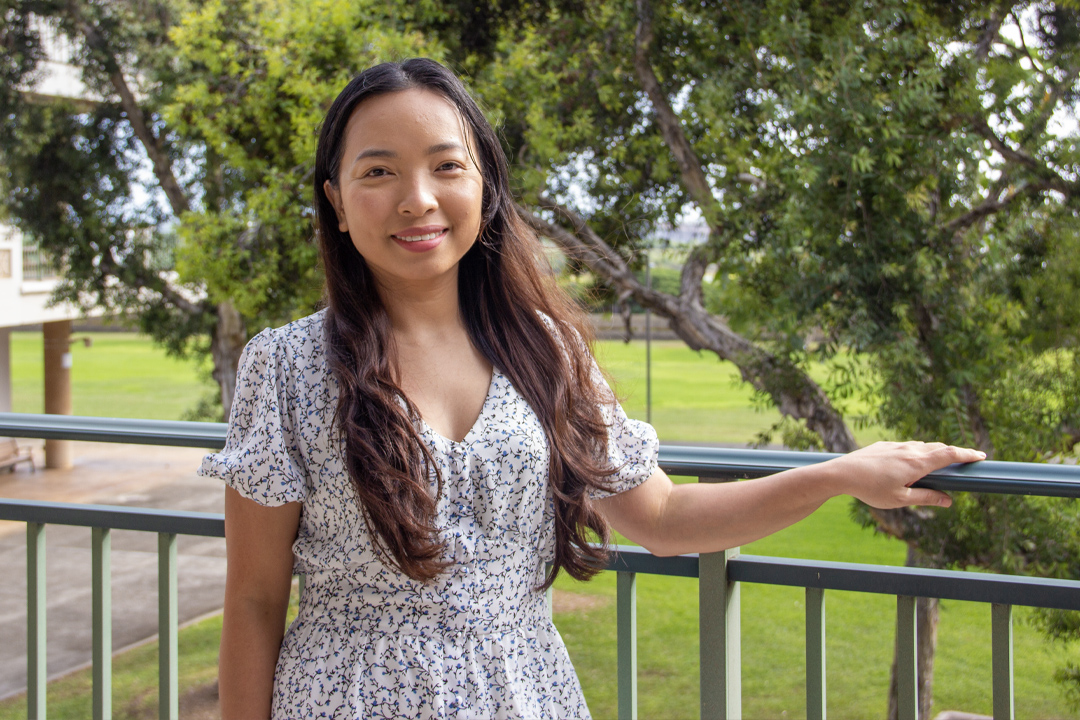 Student Voices
"Be patient. Don't give up. How fast you walk is not important. Keep walking."
Thu Nguyen, Vietnam
"You should study English at Leeward Community College because you can learn English in small classes and study with people from many countries. Also, the teachers are really kind, and they are really good at teaching English."
Ryotaro Hirama, Japan
"Leeward Community College has a lot of friendly teachers and students. The teachers always help us."
Jeong Eun Lee, Korea
"Leeward Community College is a great option for studying English as a Second Language. The campus is very beautiful, and the education system is very good. The teachers are very kind, and if you have any questions, they will be more than happy to help you."
Han Yang, China
Notice of Language Assistance
If you have difficulty communicating in English, you have the right to language assistance at no cost to you. Please contact the phone or email listed below for further information. Provide your language spoken, name, and phone number.
Thomas Hirsbrunner, (808) 455-0478, hirsbrun@hawaii.edu