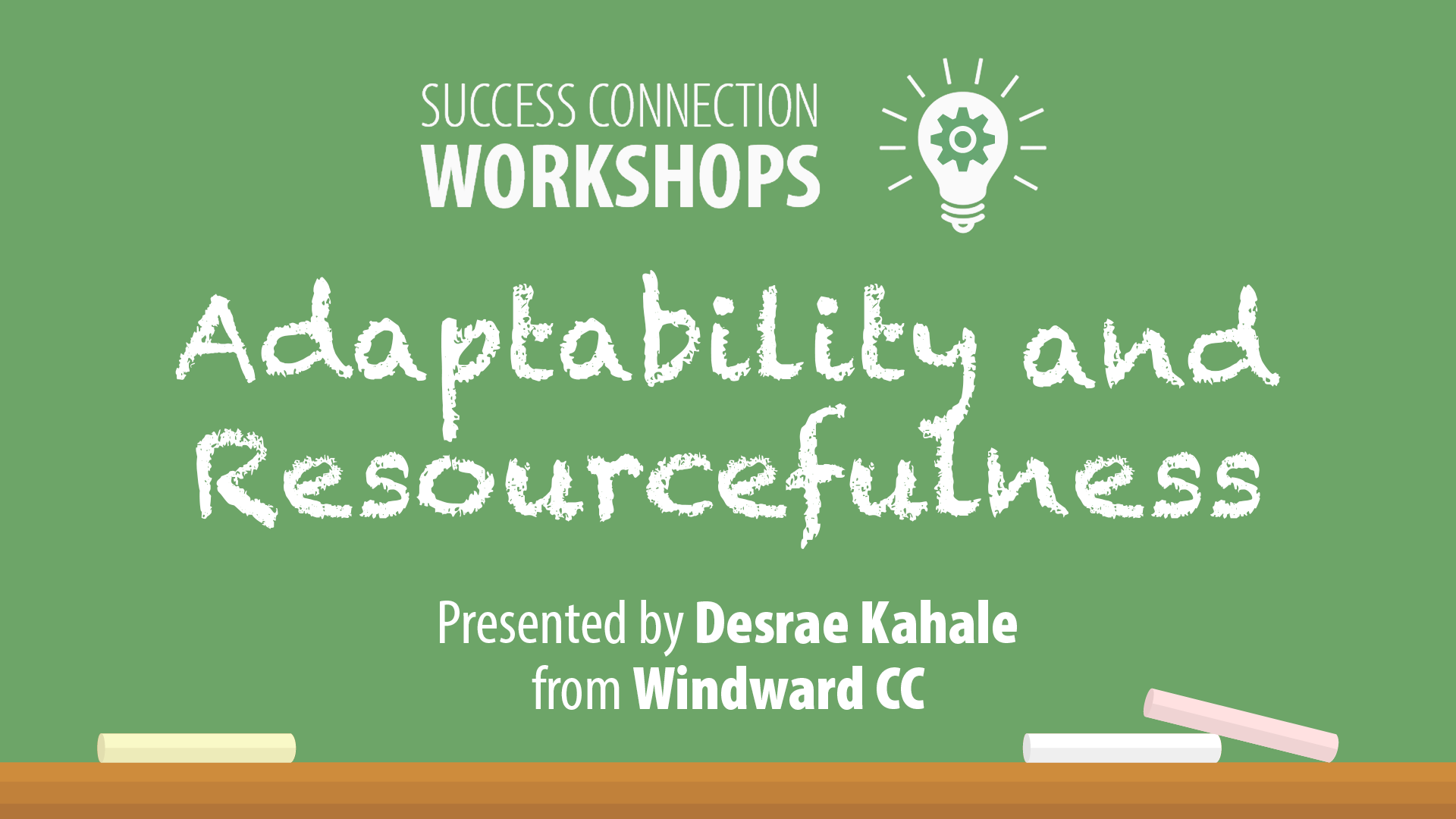 Adaptability and Resourcefulness
The nature of work and our ability to grow is tied directly to change.  Change is unavoidable, in this workshop presented by Desrae Kahale, we will learn coping skills to adapt and be resourceful making it easier to thrive in an ever-shifting environment.
Please RSVP for this workshop: https://go.hawaii.edu/kFV
View our flyer for more information.
Next Event
Date

Aug 21 2023

- Oct 06 2023